In general, the economic and business world tends to downplay trade and investment opportunities in Africa and maximise its risks.
Therefore, it is likely that the following facts and figures cited below will surprise the reader, because very few people consider Africa as a land of opportunity.
To begin, Africa is a demographic powerhouse.
It is currently the second most populous continent on Earth. By 2025, it is expected to have more than 1.5 billion inhabitants and its population is expected to continue to grow at a rapid pace until the year 2100, in contrast to the other great demographic juggernaut, Asia, as can be seen in Figure 1. By countries, for the year 2100, it is anticipated 5 out of the 10 most populated countries globally will be African, as can be seen in Figure 2. Nigeria, with almost 200 million inhabitants at present, will overtake the USA in population in the coming years and become the third most populous country on Earth, after China and India. Meanwhile, countries such as the Democratic Republic of Congo, Ethiopia and Egypt already have around 90 million inhabitants each.
Figure 1.- Projections for total population in Asia and Africa between 2025 and 2030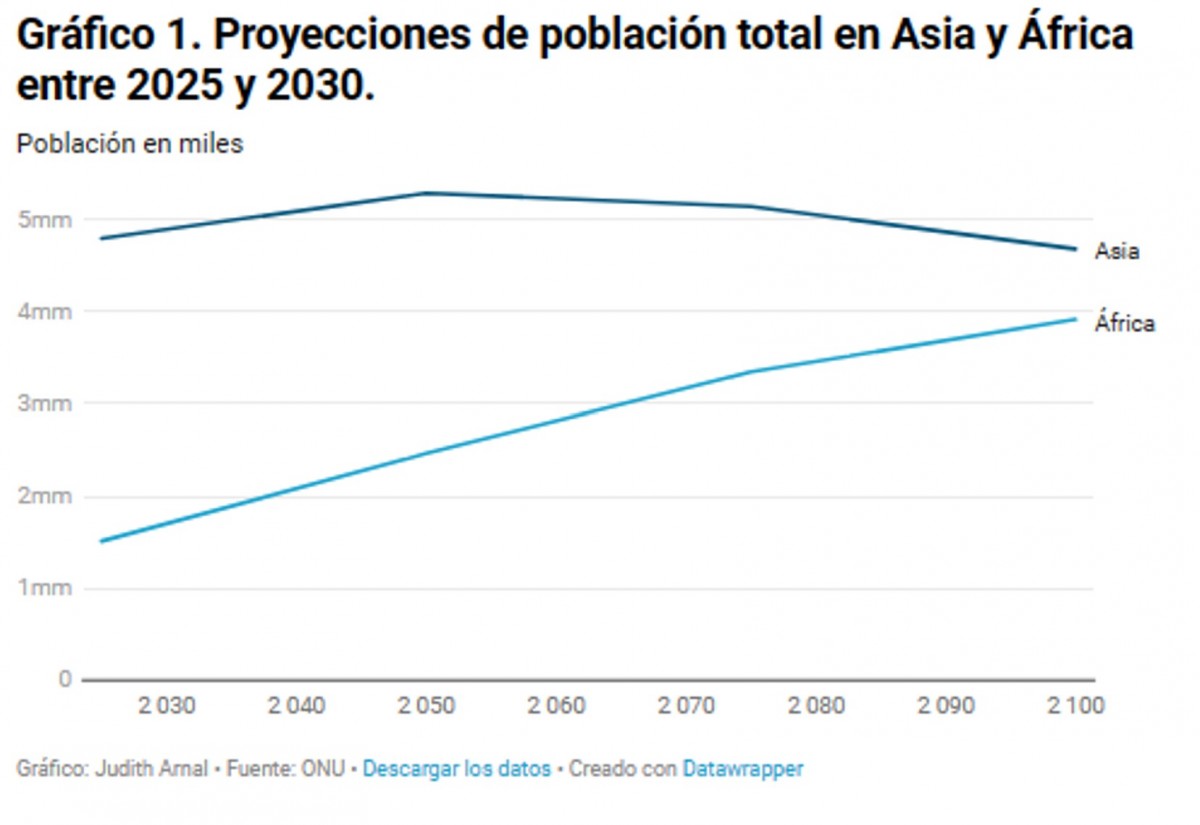 Figure 2.- The ten most populated countries in 2100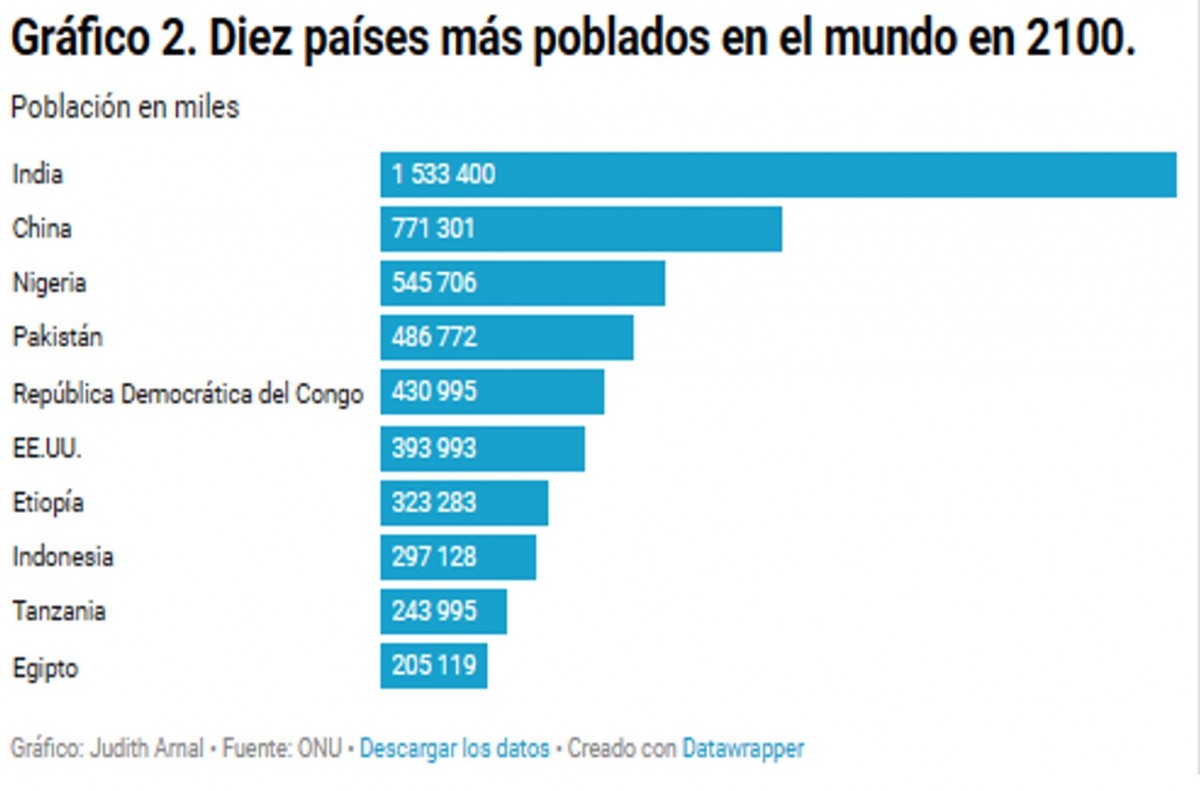 But it is not just that Africa's population is growing, it is that it is growing in urban centres.
Indeed, it is estimated that 80% of the new population in the next 20 years will settle in urban areas. The increasing urbanisation of the African continent is critical, since as an OECD study shows, hourly wages in Africa are twice as high in urban areas as in rural areas; young people receive on average 2.5 to 4 years more education in urban areas; 80% of urban households are connected to the electricity grid, compared to 20% of rural households; and 50% of urban households use bank accounts, compared to 20% of rural households. Moreover, according to the same study, one third of the increase in GDP
per capita
in Africa in recent years is due to urbanisation.
[Recibe los análisis de más actualidad en tu correo electrónico o en tu teléfono a través de nuestro canal de Telegram]
The growing (urbanised) population is an opportunity from two perspectives: on the supply side, it provides more labour; on the demand side, it provides more and more consumers.
With rising labour costs in China, Africa has an opportunity to take on a greater role as the 'factory of the world'. This is reflected in the increasing flows of foreign direct investment into sub-Saharan Africa, as shown in Figure 3. The fact that some production processes, even those with lower value added, are shifting from countries like China to regions like Africa is a major factor that will contribute to the industrialisation and hence development of African economies. Moreover, after the shock of COVID-19, African economies are once again leading the way in terms of GDP growth rates. Indeed, according to the IMF's World Economic Outlook, six of the ten fastest growing economies in 2023 are in Africa, as shown in Figure 4. The higher GDP growth rates in Africa compared to the rest of the world suggest that there will be more and more consumers with higher income levels.
Figure 3.- Net inward flows of foreign direct investment into Sub-Saharan Africa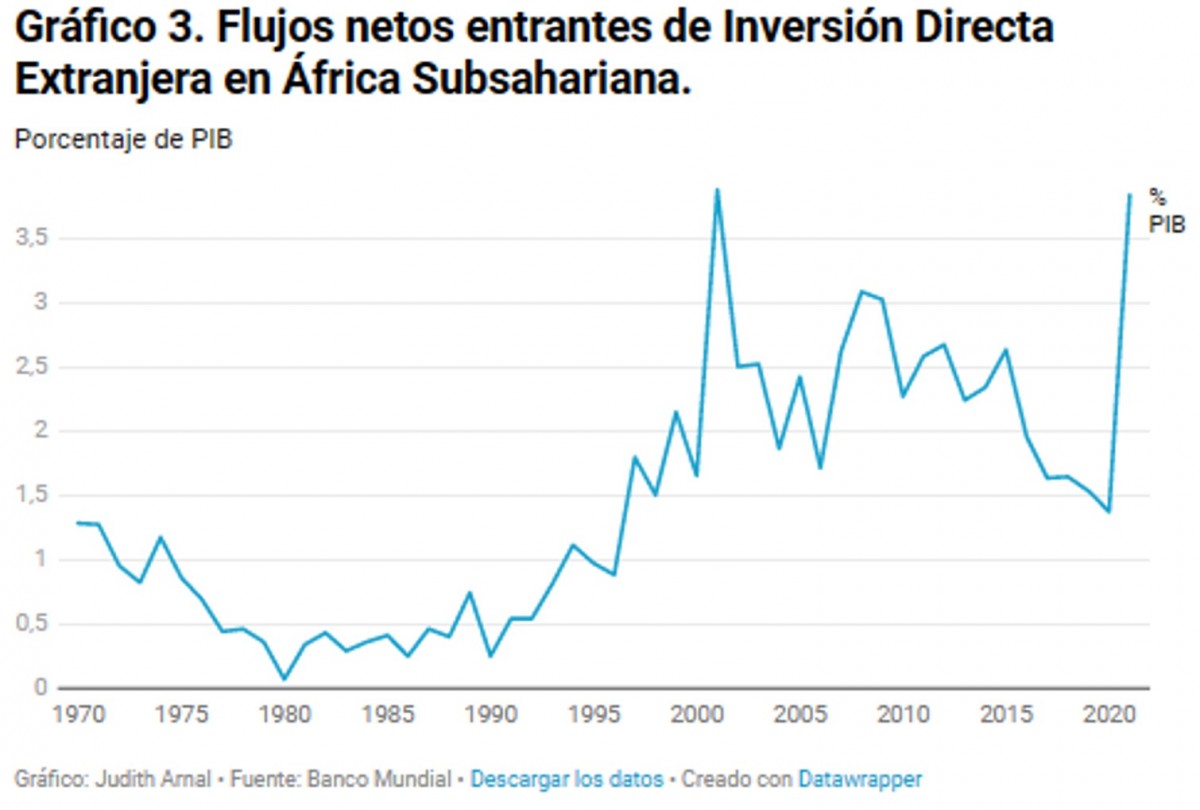 Figure 4.- Countries with the greatest rate of expected GDP growth in 2023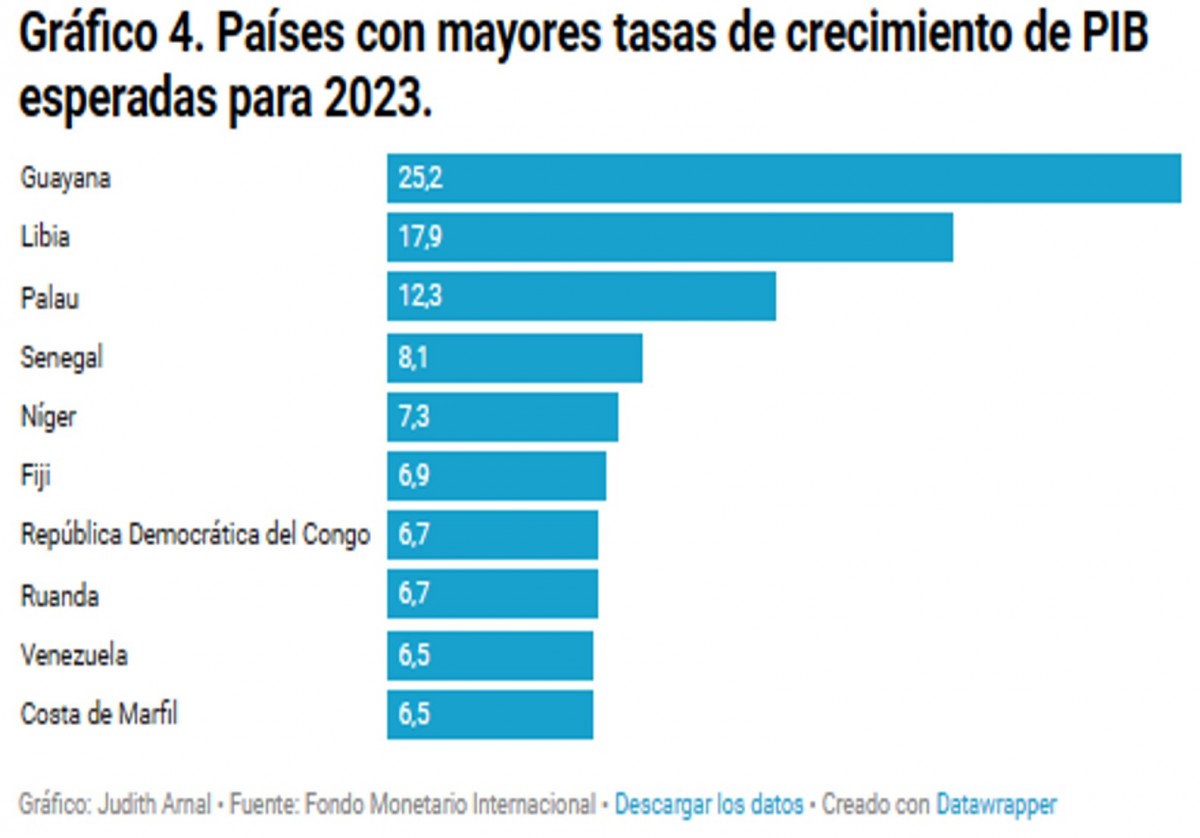 But Africa is not only a region with a large population and therefore potential in terms of labour and consumption. In fact, Africa is, after Asia, the second largest continent with an abundance of diverse natural resources.
It is larger than the US, China, India, Japan and much of Europe combined. Africa is also a continent rich in raw materials. According to the European Commission's latest report on critical raw materials, the Democratic Republic of Congo and South Africa are suppliers to the European Union of key elements for the ecological transition and digital transformation, such as cobalt, tantalum, iridium and ruthenium (see Figure 5).
Figure 5.- Map of providers of critical raw materials in Africa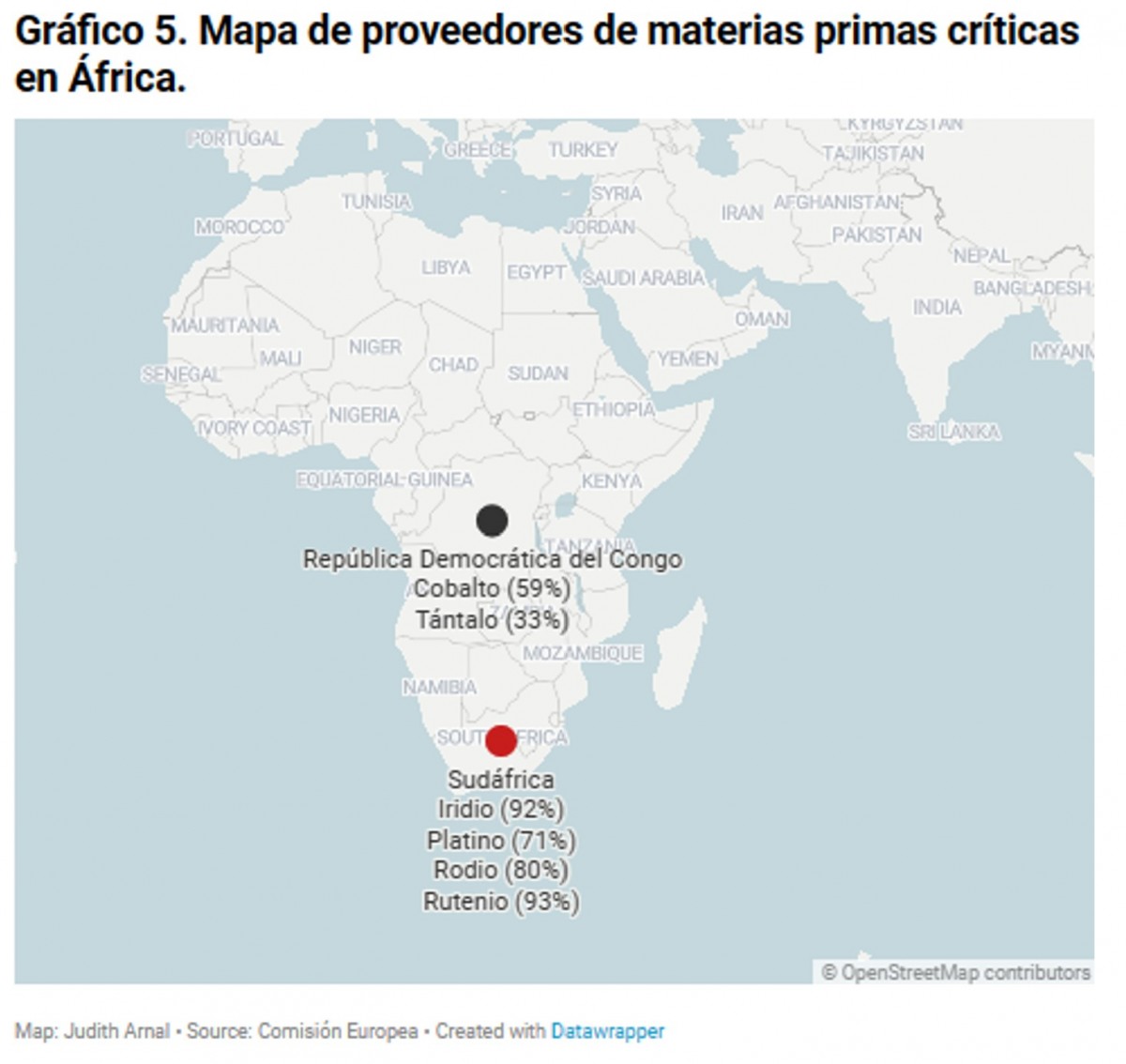 Africa also has a relevant position in natural gas and oil production.
In 2021, Algeria was the tenth largest producer of natural gas in the world, and, as can be seen in Figure 6, it is not the only African country with a significant volume of natural gas production. On the other hand, in 2021, Africa was responsible for 8.1% of global oil production, with the West and North African regions leading, as shown in Figure 7.
Figure 6.- Primary producers of natural gas in Africa in 2021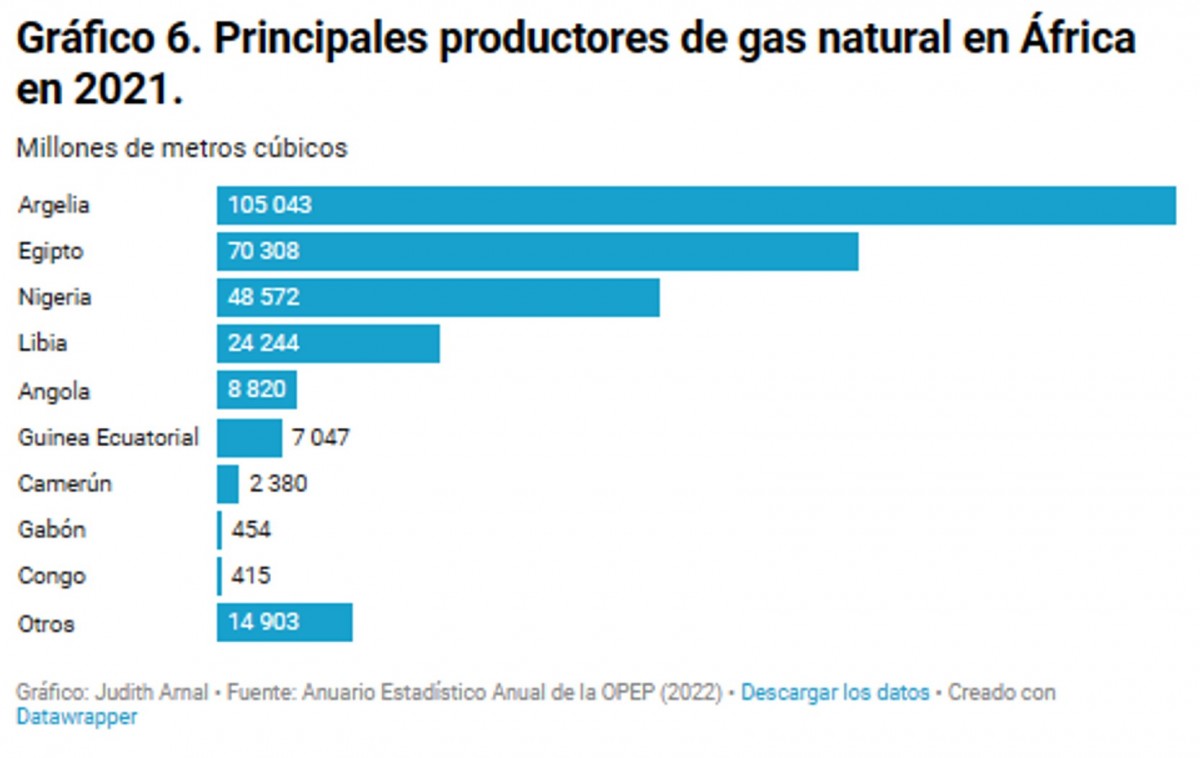 Figure 7.- Principal regions of crude oil production in Africa in 2021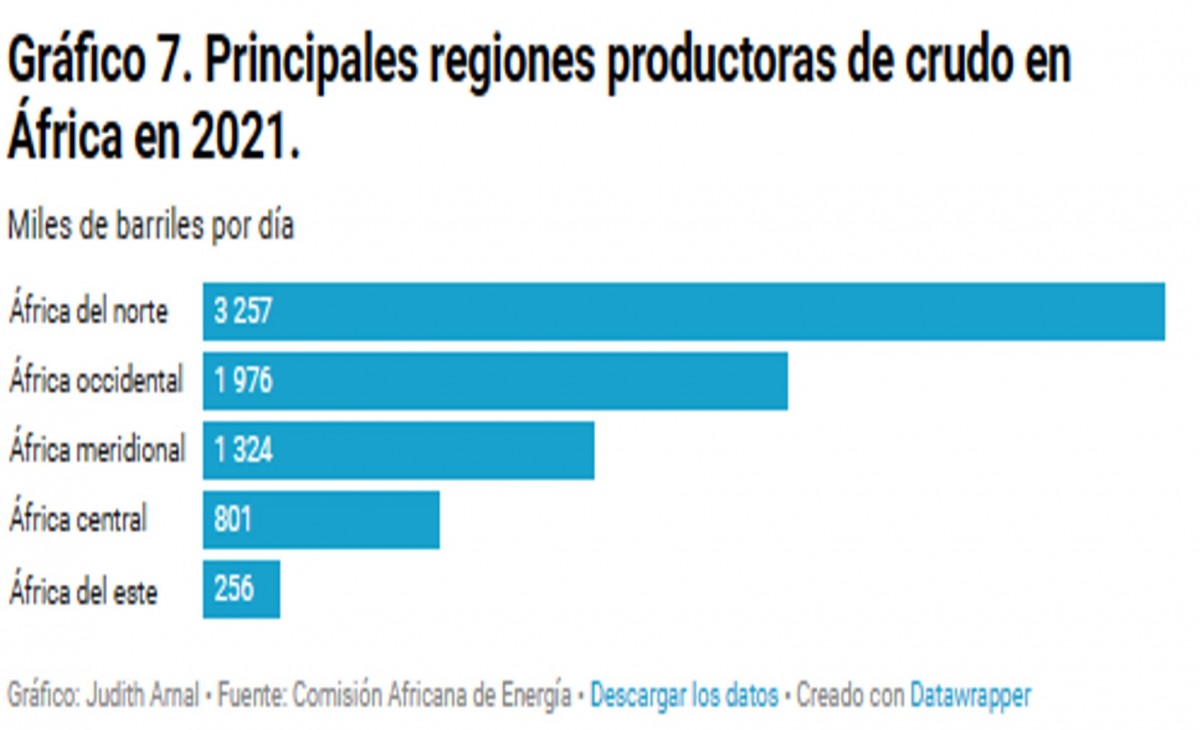 From a business perspective, there may also be surprises for those less familiar with the African continent.
According to the consulting firm McKinsey, there are 400 companies in Africa with annual revenues greater than $1 billion. Although, in relative terms compared to other regions, the number is not particularly high, it is nonetheless surprising. And this number has great potential to increase, if the African Continental Free Trade Area Treaty, which aims to create a single market for the continent's 54 countries, is properly implemented.
So far these are the most relevant data to illustrate Africa's immense potential, but let us now turn to the weaknesses.
There are four fundamental weaknesses:
the heterogeneity between countries, the lack of sufficient infrastructure, the existence of excessive bureaucratic burdens and pockets of political instability, and the shortage of skilled labour.
There is a tendency to talk about Africa in general terms
(indeed, this is what was done at the beginning of this article). But the truth is that Africa is a continent of 54 very heterogeneous countries, with more than 1,000 languages and a strong diversity in income levels, resource endowments, infrastructure development, educational levels, and technical sophistication. Although there are 400 companies with annual revenues greater than $1 billion, around 50% are concentrated in South Africa. Thus, the entrepreneurial base is therefore not evenly distributed across the continent.
In terms of infrastructure, a recurring problem for companies operating in Africa is the lack of stable access to electricity
and even the absence of reliable water sources. The shortage of good transport and telecommunications infrastructure does not help either.
Some African governments continue to impose excessive bureaucratic burdens on doing business in their respective countries
, which considerably reduces investor interest. In addition, the continent has for years been subject to political tensions that erupt from time to time in different areas.
The population in Africa is expanding, which can provide a large labour force, but in some cases will not be sufficiently skilled.
Based on the above analysis, the inevitable question arises as to how to proceed in Africa: are there really opportunities for Spanish companies in this continent?
As mentioned above, given the heterogeneity of the African continent, it is essential to carry out a specific analysis of each country.
To do this, it is useful to resort to the OECD's country risk classification, which ranges from 0 to 7, with 0 being the lowest possible risk and 7 the highest. To get a general idea, Spain has a rating of 0. In the case of Africa, there are 20 countries with a rating below 7. The countries with the best scores are Morocco, Mauritius and Botswana (with 3), followed by South Africa (with 4), Algeria, Côte d'Ivoire and Senegal (with 5) and Angola, Benin, Cape Verde, Cameroon, Egypt, Swaziland, Gabon, Lesotho, Namibia, Nigeria, Tanzania, Togo and Uganda (with 6).
Moreover, it is not only the country profile that needs to be considered, but also the cities, given the increasing urbanisation of the African population.
By 2030, at least 17 cities on the continent are expected to have a population of more than 5 million. Ten of these cities are located in countries with an OECD risk rating of less than 7 points. In particular, these ten are Johannesburg in South Africa, Abidjan in Côte d'Ivoire, Dakar in Senegal, Lagos, Ibadan and Kano in Nigeria, Yaoundé in Cameroon, Luanda in Angola, and Alexandria and Cairo in Egypt.
In short, as this article shows, Africa is a continent full of opportunities, but also of significant risks.
It is therefore advisable to carry out a detailed analysis, preferably with the help of foreign trade experts and with the support of Spain's Economic and Commercial Offices deployed in Africa, before embarking on potentially unprofitable ventures.